I mentioned recently that I bought a campaign dresser off of craigslist and had spent an entire weekend sanding it down to completely naked wood. My thumb still hasn't fully recovered from that weekend. Well, I'm moving at the speed of smell and I recently got it primed and ready for for painting. The only problem is I haven't really decided what color I want to go with yet… So here's a collection of campaign dresser makeovers that I love and maybe you can help me decide what color to go with.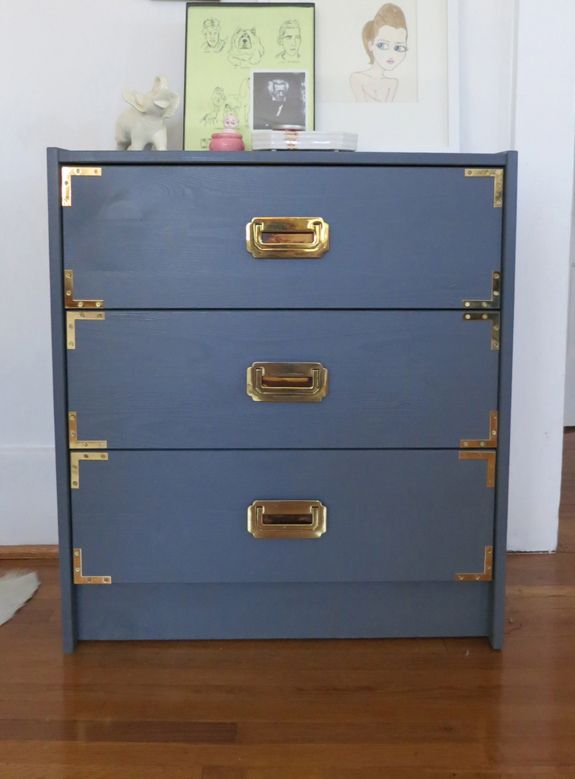 via: Cassie & Co.
via: Apartment Therapy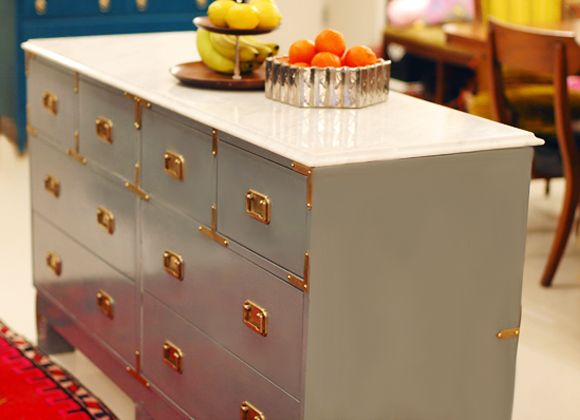 I have to say, painting it red was my first instinct. I just think that would pack a super punch in my bedroom, but after seeing pictures of it in red, I just don't like the way the brass hardware plays off of the red. It doesn't pop. And campaign dressers are all about the hardware. So until I decide what color to go with, it's just going to sit in the corner of my room primed and ready.